Singing Waiters in Greater Manchester
About the show
About
Looking for entertainment that will captivate your guests? Look no further than The Sing Along Waiters® the premier surprise singing waiters show in the UK. With their dynamic energy, exquisite harmonies and vast repertoire of incredible music, Maurice & Darren will infuse your wedding, corporate event or party with a unique and unforgettable experience. When your guests begin to lose steam, The Sing Along Waiters® will reignite the atmosphere, creating memories to remember for you and your guests.
THE SING ALONG WAITERS SET UP
Let The Sing Along Waiters® take care of the specifics and ensure a seamless experience for your event. Prior to the big day, they will collaborate closely with you and your event coordinator to ensure that all the intricate details are taken care of. On the day itself, they will work together with the room manager to seamlessly integrate with the venue staff.
They arrive early (before the ceremony or event starts) to set up their bespoke PA system in secrecy, so when your guests are called to dine, they will be ready and waiting. Throughout the meal service, the duo will blend in with the other staff, pouring drinks, serving food, and generally being seen by the audience. This allows them to keep their surprise under wraps until the end of the meal service, leaving your guests completely spellbound!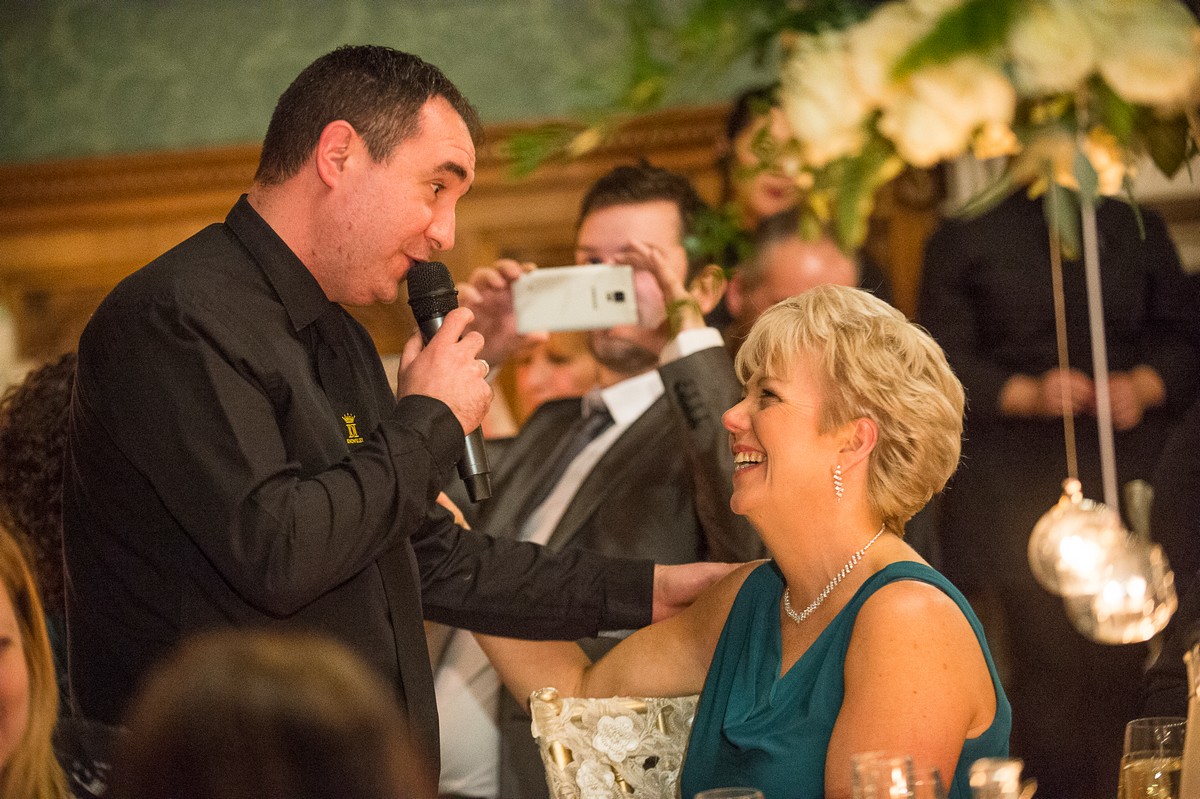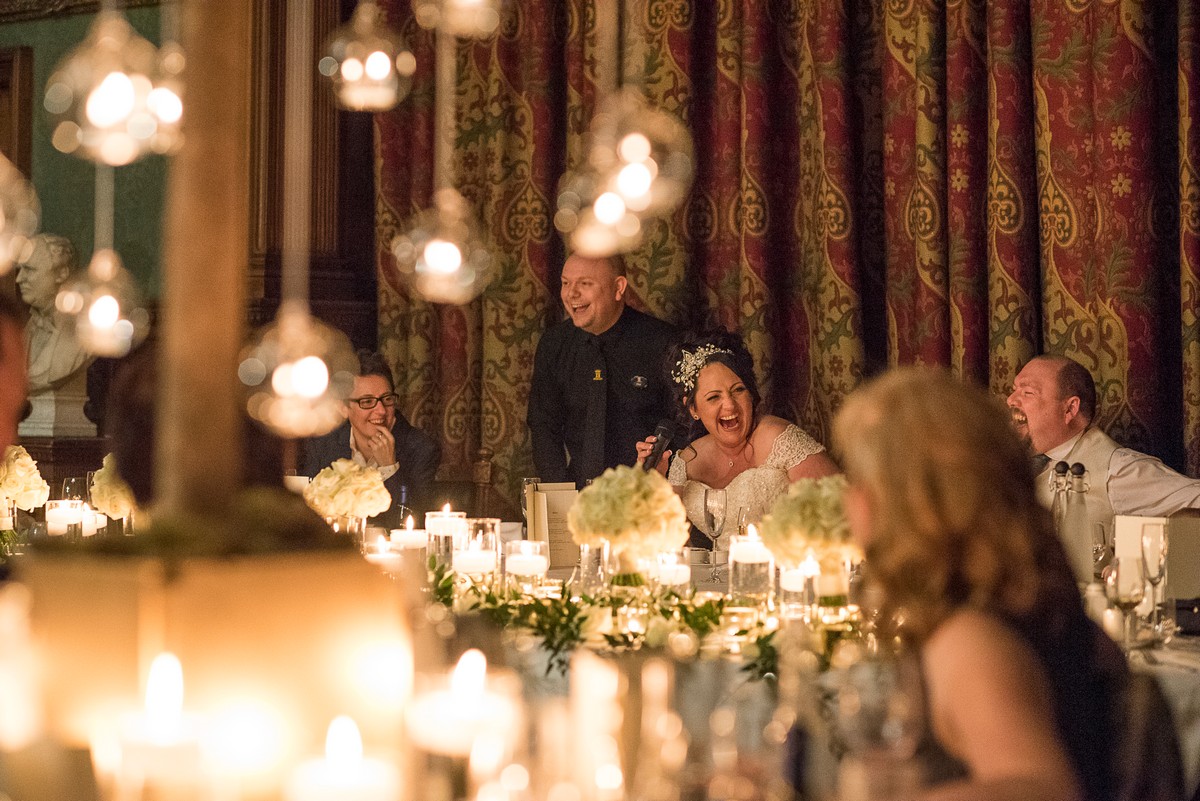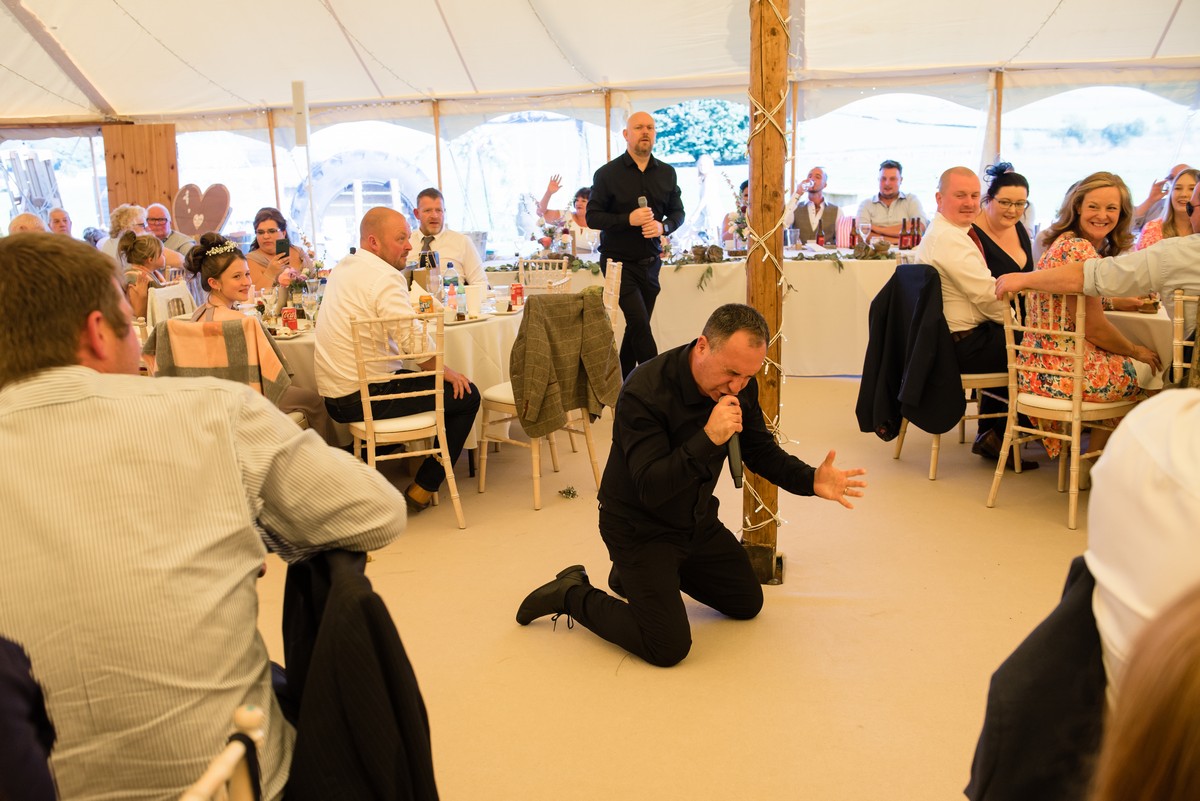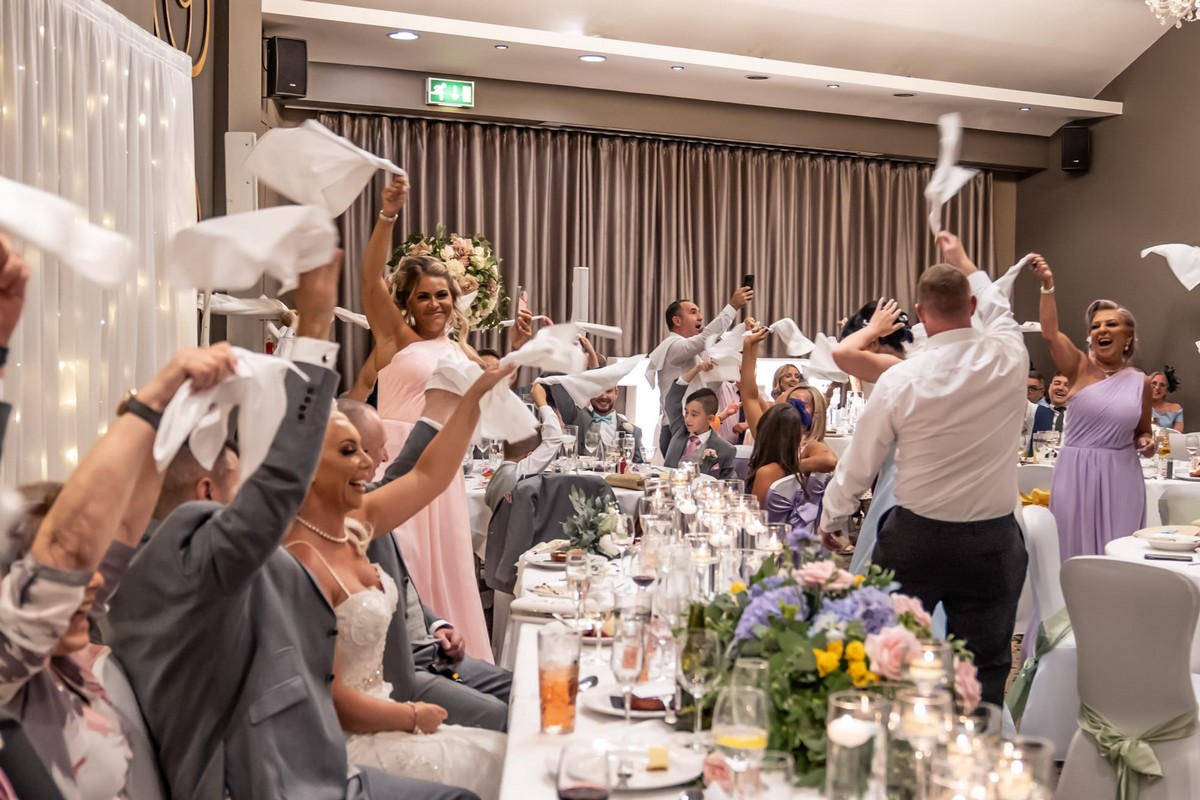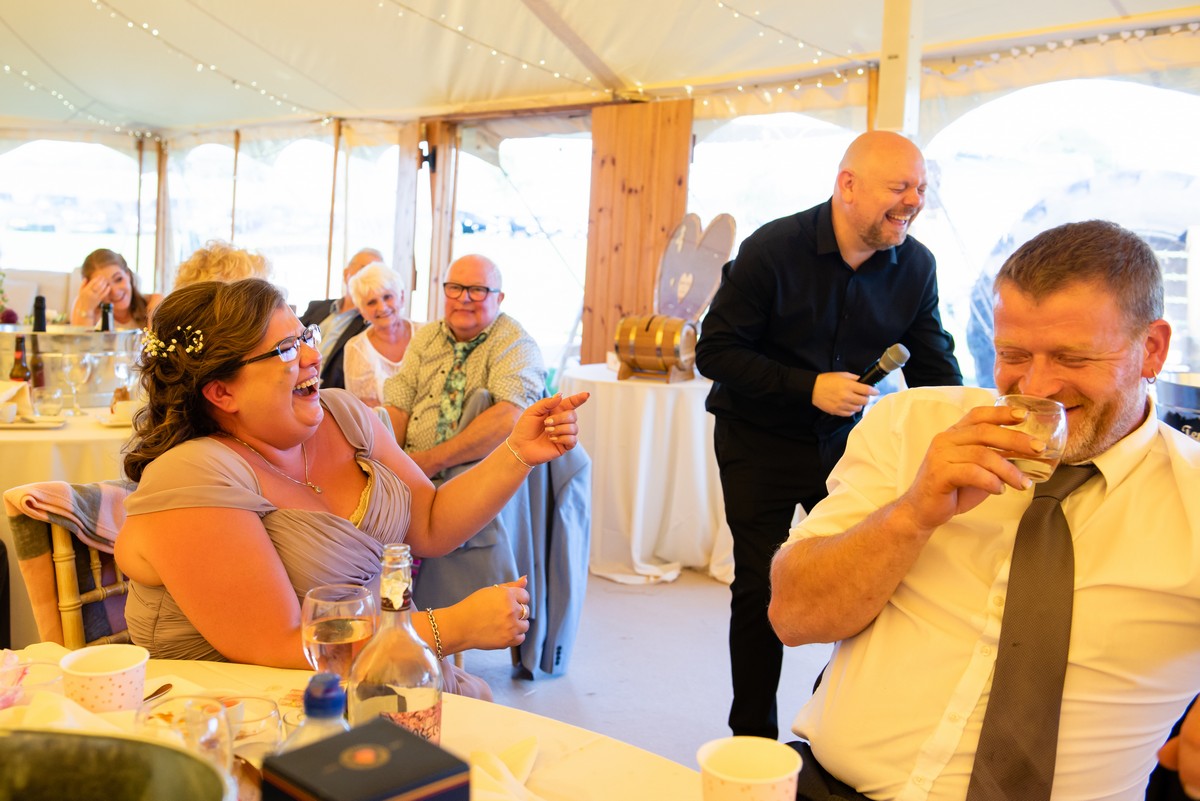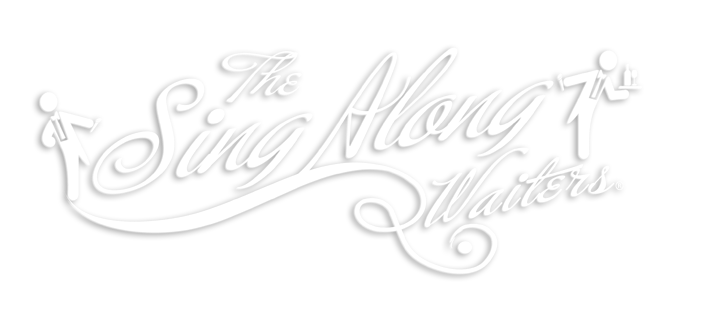 The Sing Along Waiters® make events come alive with electrifying energy, exceptional harmonies and an extensive collection of fantastic music, your guests will be spellbound. Simply fill out our easy enquiry form to receive your personalised quote and secure your booking. Don't wait – take the first step towards creating an extraordinary event that your guests will talk about for years to come!
As you prepare for your event, choosing the right entertainment can be overwhelming. With so many companies offering singing waiters, it can be difficult to find the one that will truly make your celebration unforgettable. But fear not, we are here to help! With our exceptional knowledge, years of experience and dedication to customer satisfaction, The Sing Along Waiters® stand out from the rest.
Why choose us?
You are in safe hands with The Sing Along Waiters®. they have over 26 years of experience as a full-time duo and a reputation as one of the best in the business, their numerous wedding awards and exceptional ratings on Google and Facebook speak for themselves.
Having performed at thousands of events, weddings and corporate engagements worldwide, The Sing Along Waiters® bring electrifying energy and stunning music to every occasion, leaving audiences spellbound. Don't settle for anything less than the best. Choose The Sing Along Waiters® for your next event and create unforgettable memories.
Types of shows & events covered
Notably, The Sing Along Waiters® have an impressive versatility that makes them ideal for various events, including weddings, private parties, anniversaries, charity and fundraising events, Christmas parties, and corporate events.
Moreover, their years of experience have honed their ability to customise their show to suit the unique requirements of your event, ensuring that your guests are thoroughly entertained from start to finish.
Additionally, their flexibility enables them to adapt to any changes or surprises that may arise during the event, making them a reliable choice for any occasion. Furthermore, their exceptional talent and extensive repertoire of music make them stand out from the competition, leaving a lasting impression on every audience they perform for. Ultimately, choosing The Sing Along Waiters® for your event is a sure-fire way to elevate your celebration and make it a truly unforgettable experience.
Renowned as one of the most highly sought-after double acts in the UK, The Sing Along Waiters® have built an impressive client list over the years. They have performed for Manchester United FC, Bauer Media Group, Twickenham Stadium, Peel L&P, as well as various Sport and TV Personalities and Members of the British Royal Family. With their extensive experience, they know how to tailor their show to meet the specific needs of any event. Their remarkable ability to read the audience and expertly handle any situation ensures an impeccable and breath-taking performance that will leave your guests amazed.
Check Your Date Today!
When planning entertainment for your big day, look no further than The Sing Along Waiters®! Simply provide us with your full name, contact details, event date, venue, and event type, and we'll take care of the rest. Don't wait any longer, contact us now to receive your personalised quote and start planning your unforgettable event!
Get in touch, we'd love to hear from you!
With their exceptional entertainment style, The Sing Along Waiters® promise to deliver a unique and unforgettable experience that will leave your guests amazed. Their outstanding blend of laughter, electrifying energy, superb harmonies and stunning music is unmatched in the UK, making them the perfect choice for your wedding, corporate event or party. Don't wait any longer to book the ultimate entertainment for your special occasion. Contact us now and let's start planning!
.
Book your date!
Don't wait any longer to secure your booking with The Sing Along Waiters and ensure an unforgettable experience for you and your guests. Our exceptional entertainment is in high demand, so act fast and contact us today with the date of your special occasion. We'll collaborate with you to design a personalised and unforgettable event.
Don't miss out on this opportunity – book now and let us help you make lasting memories!